Member churches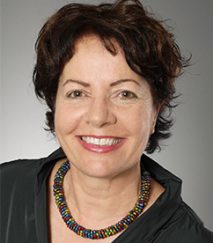 "The Reformed Church is continuously changing. We reach out to others with care and are sensitive to their needs. We strengthen good practices and at the same time we remain open to change."
Reformed Church of Graubünden
The Reformed Church of Graubünden sees itself as a people's church – diverse, giving meaning and close to life. It has 62,514 members in 150 valleys and 72 parishes, who speak three different languages – German, Romansh and Italian. As a church, the church of Graubünden is committed to the Gospel of Jesus Christ in word and deed – in everyday life, celebration, education and culture. As an organization under public law, it is oriented toward the common good. Its finances are transparent and its structures democratic. Its federal system is typical of Graubünden, with parishes as the centers of church life; the inclusion of the Reformed members of the Cantonal Parliament in the Church Parliament; the almost 500-year-old Synod as the gathering of all parish persons; the joint leadership of parishes by the board of directors and pastor; and financial compensation by means of an equalization tax. The latter also enables church life in peripheral areas.
Number of members | Parishes
62,514 | 79
Legal form
public-law
Website