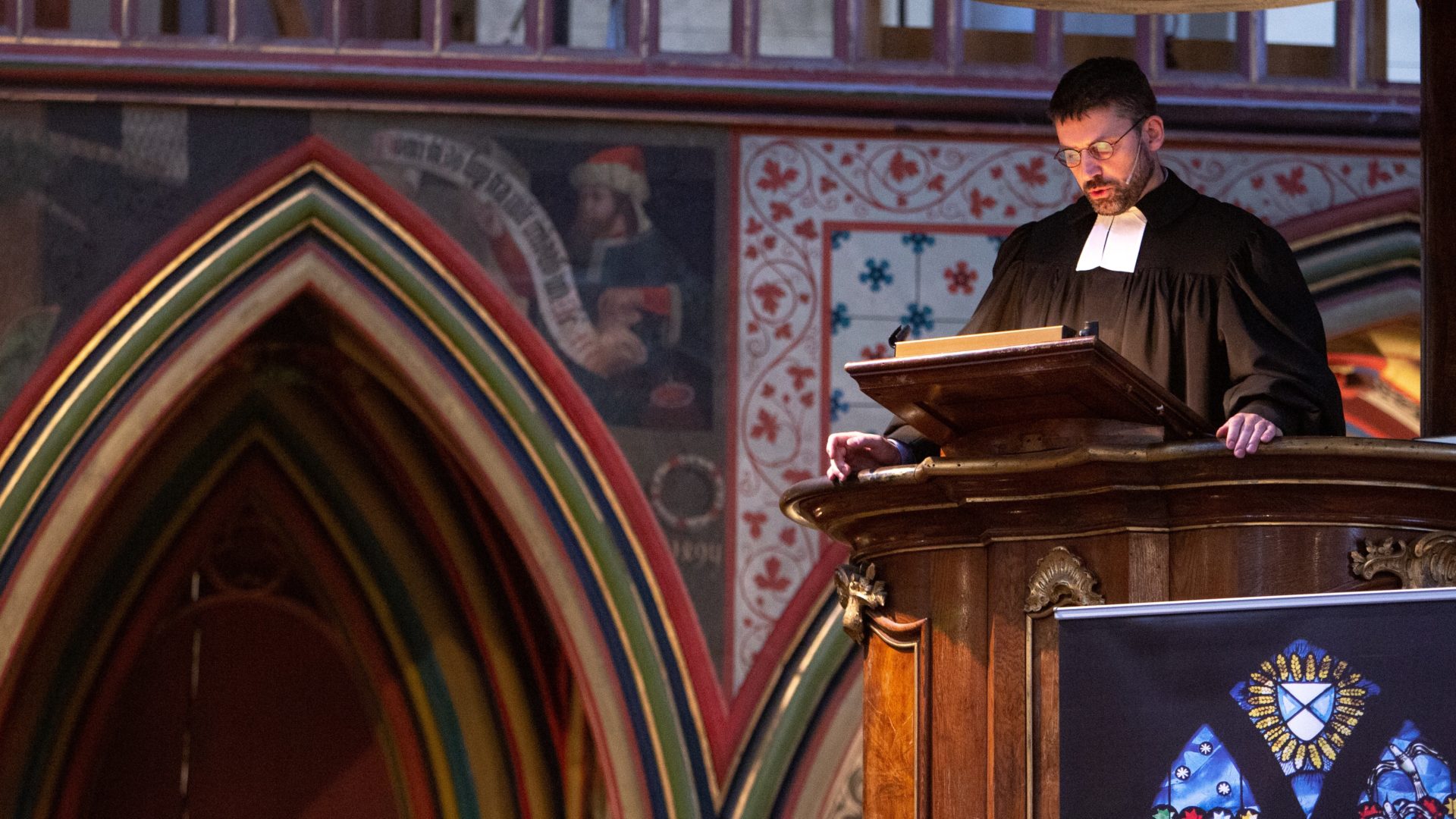 President
Gottfried Locher
The President of the Protestant Church in Switzerland PCS represents the PCS in public, takes care to foster communion between the member churches, and formulates suggestions for church life and fulfilling the church's mission. The President of the PCS is a member of the Council and presides over it.
Since 2011 Gottfried Locher, doctor of theology, has held this office. He is currently in his third term of office.
Gottfried Wilhelm Locher was born on 31 October 1966. The Bern native is married and the father of three children. Prior to joining the PCS, he was pastor of the Swiss church in London, head of the Institute of Ecumenical Studies at the University of Freiburg, and president of the World Alliance of Reformed Churches in Europe.
Gottfried Locher's primary concerns are the Reformed character of the PCS in the present, and peace and dialogue between religions. He views his presidency as a special kind of pastoral service in the PCS.