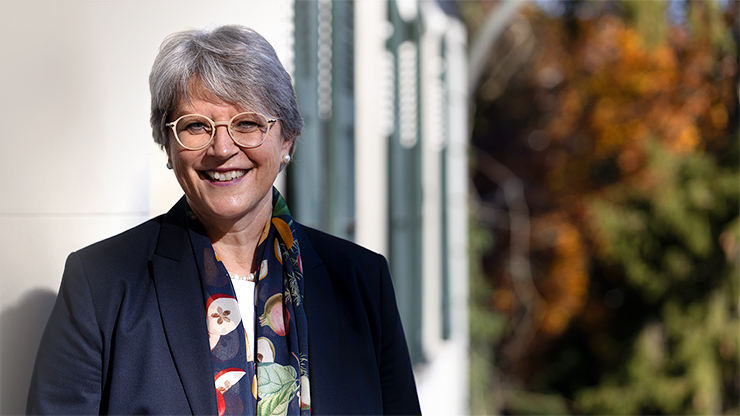 © EKS-EERS | Nadja Rauscher
President
Rev. Rita Famos
It was with great honor and joy that I – together with the Council and Synod – assumed the leadership of our Protestant Church in Switzerland at the beginning of the year.
Our church lives from the diversity of all its member churches and their work at the grassroots. It is very important for me to give a voice to their work and individual strengths.
With enthusiasm I will roll up my sleeves and take action in support of the issues we wish to promote together. I know motivated and competent colleagues at PCS who will actively support me in this.
Our Protestant Church in Switzerland is an open and effective church with equal rights. With its preaching, diakonia, pastoral care and educational offerings, it is an important player for the functioning and cohesion of our society.
We and the entire population are facing challenging times. We must therefore stand together and, trusting in God's creative spirit, each do our part so that our society can survive this crisis.
As President of the Protestant Church in Switzerland, I will do my best to support and promote our service in the discipleship of Christ.