Brother Roger Schutz (1915–2005)
Community founder, Christian across all denominational lines, and pilgrim on the path of trust on earth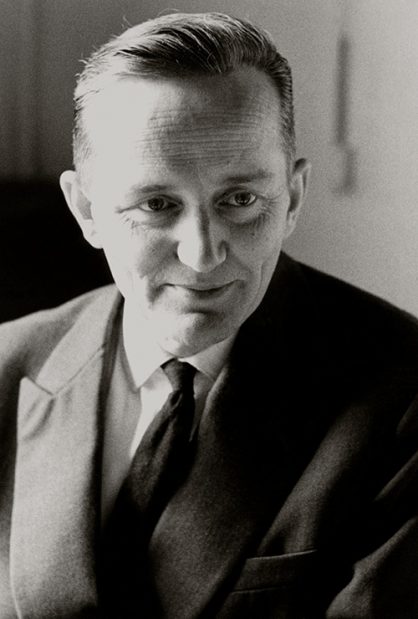 "Christ did not come to earth to create a new religion, but to offer to every human being a communion in God."
Brother Roger, originally Roger Louis Schutz, was the founder and lifelong prior of the ecumenical Taizé Community in Burgundy, France. He grew up as the youngest of nine brothers and sisters in a Swiss Reformed vicarage in Provence on Lake Neuchâtel. His father Karl Ulrich Schütz came from the Zurich lowlands, his mother Amélie Henriette Schütz-Marsauche from Burgundy. When his sister Lily took seriously ill, Roger, who himself suffered from tuberculosis in his youth, began to pray. Despite doubts about his faith, he began studying theology in 1936 in Lausanne with the Free Protestant Church of Canton Vaud. The majority of the professors were liberal and modernist, so that Schutz concentrated more on the monastic life that he came to know at La Valsainte monastery, Switzerland, in Paris, and in Strasbourg. In July 1939, Schutz took part in the Protestant World Youth Conference in Amsterdam, the last major ecumenical event before the outbreak of the Second World War. Schutz became chairman of the Lausanne Christian Student Association, from which many would later join his community.
In 1940, Schutz found a place for his monastic life while cycling along the border with occupied France. In the small, impoverished village of Taizé, he bought a dilapidated mansion and 14 hectares of land, as a poor local woman asked him to stay there. He thought to have heard the voice of Jesus in her words. Schutz began to work all alone on the property, tending to the fields, and providing asylum to refugees. At first he wanted to "lead an inner life of prayer and take on responsibility for making the earth more livable". He welcomed visitors. Only his sister Geneviève moved in with him at first, with the first three fellow brothers following later. Under threat of arrest, he had to return across the border to Switzerland in 1942, where he established a life together with the first brothers in Geneva. In July 1944 Schutz was ordained in the Reformed Church in Neuchâtel, but was not placed as a pastor but made responsible for missionary work beyond his parish. The same year, he and his confreres began work in Taizé on behalf of prisoners of war and orphans. Geneviève, who gave up her own career to spend the rest of her life in Taizé, took on the role of mother there. Brother Roger's commitment to helping people in need was inspired both by his years of fighting tuberculosis and by his grandmother, who looked after refugees during the First World War. In 1949, the first seven brothers took their lifelong vows. Brother Roger repeatedly rejected the title of prior, always describing himself as a servant of the community instead.
Brother Roger lived a life of ecumenism and active help for the poor worldwide. For him, ecumenism was not an intellectual matter, but a matter of course. His work was based on the underlying idea of ​​reconciliation. In everything he did, he emphasized the love of God, applied to everyone without exception. His main publication was The Sources of Taizé. The central themes in the prayers and songs of the community are simplicity of faith, the joy of fellowship with Jesus and God, and mercy in human interaction. Brother Roger and Brother Max, as Protestant pastors, were guests at the Second Vatican Council. In 1974 a Council of Youth meeting took place in Taizé with 40,000 participants. Since the 1960s, young people from the world over have come to Taizé on their spiritual quests (now up to 6000 a week). Currently around 100 of the brothers from different denominations and 50 nations are living in different communities around the world together with disadvantaged people. The Reformed women's community of Grandchamp adopted the Taizé rules in 1953 and is thus an offshoot of Taizé in Switzerland.
Pope John Paul II visited the brothers in 1986 and praised the model they provided for young people. For over 40 years, the community has also organized New Year's youth gatherings with tens of thousands of visitors in major European cities.
In 2014, Pope Francis said of the youth gatherings: "It is precisely the young who today implore us to make progress towards full communion. I think for example of the many Orthodox, Catholic and Protestant youth who come together at meetings organized by the Taizé community. They do not do this because they are not aware of the differences which still separate us, but because they are able to see beyond them; they are able to embrace what is really important and what already unites us." In 2015, on the tenth anniversary of Brother Roger's death, Pope Francis summed up his importance for the ecumenical movement: While maintaining his Protestant origins, he opened himself up to different Christian traditions and, through lifelong perseverance, helped to strengthen the relationships between Christians still divided from one another by shining a light on a path of reconciliation.
Other articles on this topic «Swiss Disciples»