© CEC | Mladen Trkulja
Conference of European Churches CEC
Working together for a peaceful Europe
The Protestant Church in Switzerland PCS is a founding member of the Conference of European Churches CEC. As a regional organ of the World Council of Churches WCC, the CEC plays an important role in the field of theological dialogue and ethical discussion. The CEC offices are located in Brussels. The Reformed Church President of Alsace-Lorraine, Rev. Christian Krieger, is the president until 2023.
At the 2013 General Assembly in Budapest, a new constitution was adopted that simplified organizational structures, and clearly defined the competences of the various organs. In this context, the PCS has led the process of completely integrating the Church and Society Commission into the CEC.
The latest General Assembly took place in Novi Sad/Serbia in 2018. Its overarching topic was "witness." This topic was chosen to draw attention to the fact that the visibility of Christian existence or the presence of the churches in the public sphere in Europe has declined. The churches are called upon to step out of their comfort zones and to actively participate in society, to become visible through their actions.
News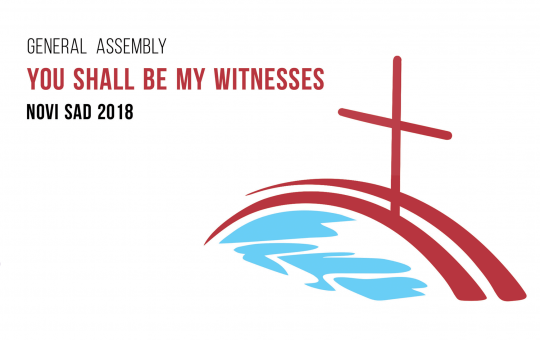 From the General Assembly of the Conference of European Churches to the Churches and People in Europe
People in Europe: You shall be my witnesses (Acts 1:8). From the East, West, North and South, the member churches of the Conference of European Churches came to the crossroads of Europe – with a vision and with hope for the future of Europe.1
Read more
Serge Fornerod, Vice-director and director of the External relations